Themed gift boxes are a great way to show your appreciation for that special someone. Find three gift box recommendations for the foodie, cocktail enthusiast, or hygge seeker in your life.
Who doesn't love a good gift box! If you're struggling to find the perfect gift for a friend or family member, perhaps these three gift box recommendations will spark your inspiration.
For the hygge seeker
Know a person who just loves to cozy up on the couch under a blanket with something warm to drink? Then this gift box is just what they need! Create the ultimate 'hygge' box with these items:

Blossa Glögg

Almond and raisin mix (to spice up the glögg)

Mugs or heat-resistant glasses

Candles and a candle holder

Wool socks

Some tasty treats you know the person loves

A good book

Additional items: blanket, slippers, hand cream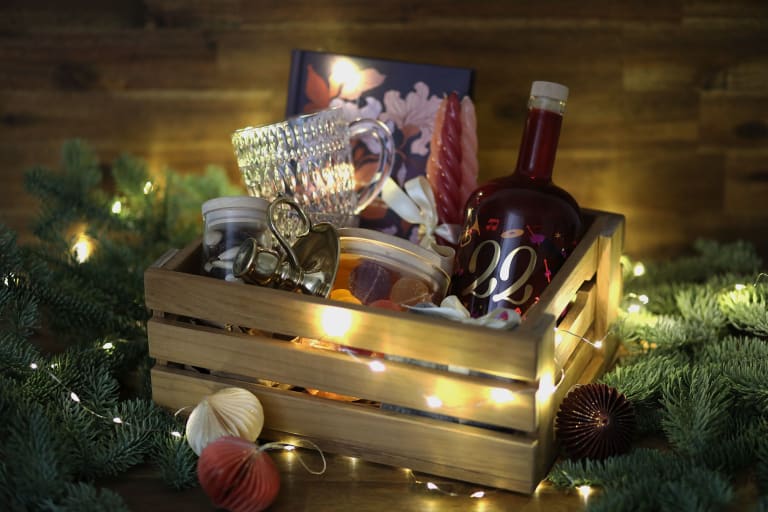 For the cocktail enthusiast
How about a cocktail mixing kit for that friend or family member interested in good cocktails? This one is easy to build around their favorite cocktail or spirit. Here's some items you could include:

Skagerrak Nordic Dry Gin

Cocktail shaker

Mixing spoon

Cocktail jigger

Tonic water

Good cocktail glasses

Fresh produce such as limes and lemons

Additional items: ice cube mold, cocktail book, bottle opener, kitchen towel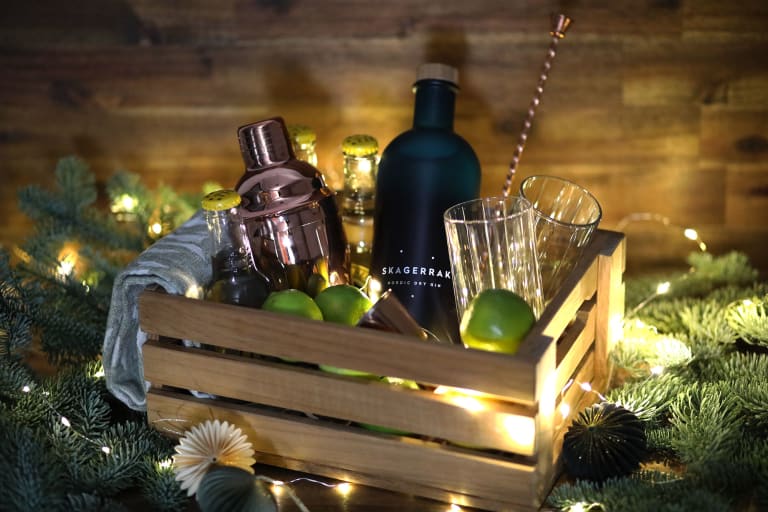 For the foodie
Someone who enjoys spending time in the kitchen cooking all sorts of tasty creations will definitely like this gift box. Spirits aren't just for making cocktails but can also be used in cooking. Create a cooking kit themed around a recipe such as penne alla vodka. Here's what you'll need:

Koskenkorva Vodka Climate Action

Penne pasta

Olive oil

Tomato sauce

Banana shallots

Garlic

Chili flakes

Parmesan cheese

Basil

Additional items: kitchen towel, salt and pepper mills, cutting board, cookbook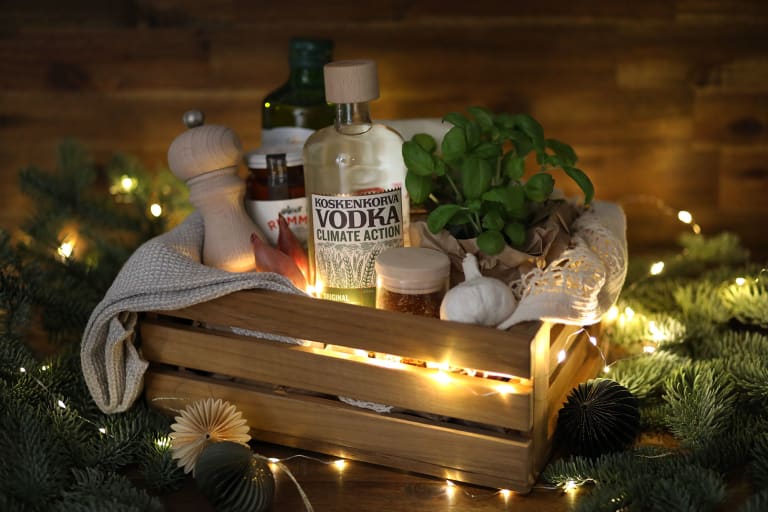 Thanks for viewing our gift box ideas - we hope you got inspired!