Aquavit as a Beer chaser? - Try O.P. Anderson Aquavit with a glass of beer
Did you know that aquavit goes extremely well as a beer chaser / boilermaker?
Spring season is just around the corner. If you are planning to open the barbeque season already during Easter, what about trying to match your favourite beer with the best Swedish aquavit in the market? O.P. Anderson is the most sold aquavit in Sweden that has a round, soft taste that is perfect for cocktails & as a beer chaser / boilermaker.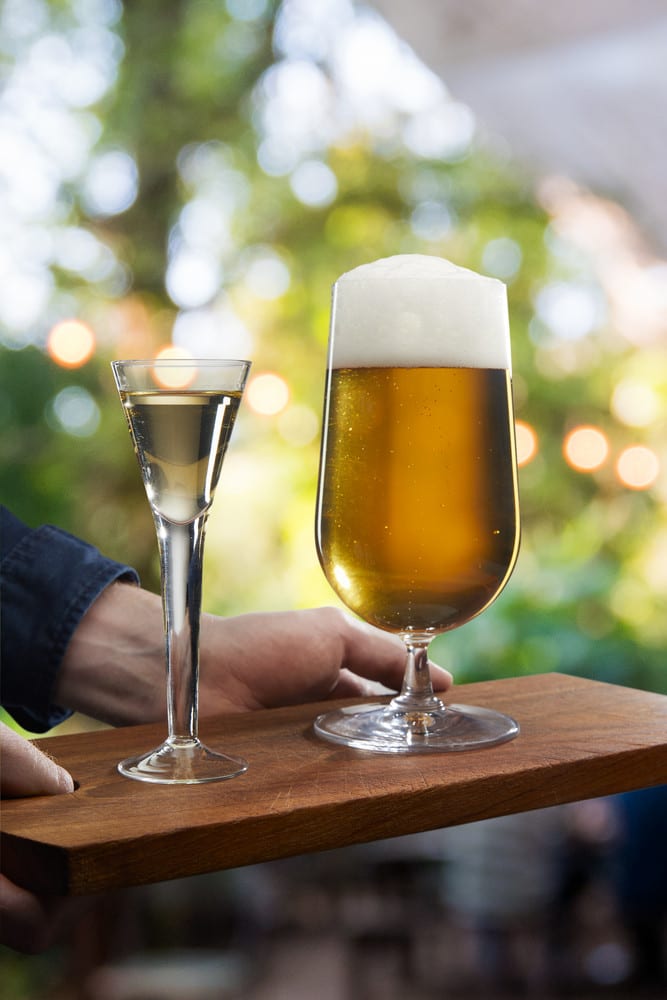 O.P. Anderson aquavit can be served together with beer.
Another way to enjoy a Swedish aquavit is to mix a cocktail. O.P. Anderson has two easy recipes to try: Olof Palme, which is aquavit mixed with ginger ale – actually a Swedish riff of the classic cocktail called Fidel Castro. See recipe here.
If you are a fan of G&T, try making it based on aquavit instead of gin. See recipe here.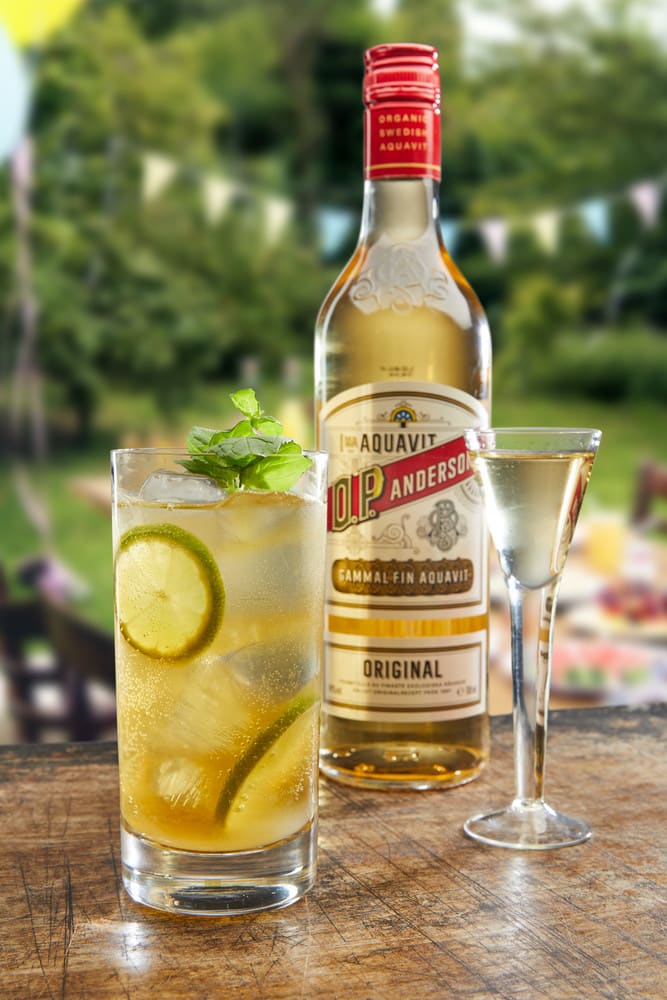 Olof Palme cocktail with O.P. Anderson and ginger ale.
Aquavit is a good beer chaser
As usual with beer chasers / boilermakers, they can be enjoyed in a different ways. Some prefer to drink it down in a one go and smoothen the after taste with a beer. Other prefer to sip back and forth with aquavit & beer. In any case, the experience of combining a Swedish Aquavit and a beer of your choice is great.
About O.P. Anderson Aquavit
This organic Swedish aquavit is made from caraway, anise and fennel suiting savory dishes. Herring, pickled vegetables and Danish smörrebröd becomes even more flavourful with O.P. Anderson. Excellent as a beer chaser or in cocktails.
About Skåne Akvavit
Skåne Akvavit is made at the O.P. Anderson Distillery in Sundsvall, Sweden. The spice distillates are aged six months in oak barrels before bottling. The product was named Skåne after a region in the south of Sweden. It has a Mild spicy taste with cumin and anise and fennel. Pure scent. light yellow color. Use it for all sorts of herring, crayfish and the milder dishes on the Swedish sandwich table.
About Hallands Fläder
It is fresh and flowery like an early Swedish summer morning with a taste of elderflower. To season spirits with elderflower is a very old southern Swedish tradition. Hallands Fläder is made according to an original recipe from Halland and it has has become one of the favorites in spiced spirits category in Sweden - with its fruity and fresh taste.