The adventures of Jens Reidar Larsen
A young Norwegian, who was eager to explore the world, left his home shore at the age of 24 on a ship destined for the Americas. But a long stopover in Bordeaux to repair the boat changed his destiny forever.
Determined to earn some money before resuming his travels, Jens Reidar quickly found a job in a small town a little further north, famous for the quality of its eau-de-vie, the base liquid that becomes cognac when its aged. Jens Reidar met and subsequently married a local woman. Thus Cognac became his home port. America would have to wait as a new chapter in his life was about to begin.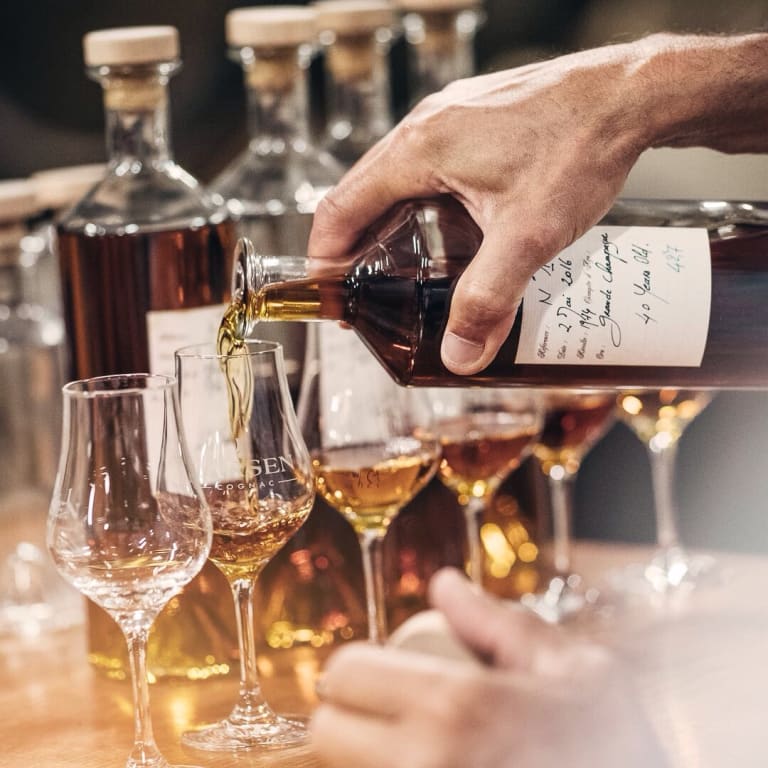 Before long, Jens Reidar discovered yet another passion, one for cognac and the diversity of its soils. He quickly became an expert, learned about the well-kept secrets of the cellar masters and explored the treasure of their cognacs. From this experience, the original signature of Larsen Cognac was born in 1926.
Jens Reidar Larsen imposed a new vision for cognac, a unique style that expressed the fruity aromas in the grapes. He composed his first blends with rigor, using wine from the Fins Bois area for its finesse and Petite Champagne for roundness and richness. Jens Reidar Larsen's legacy is not only in name but also as a rich source of knowledge and inspiration.