A Nordic summer party menu
Summer parties are at their best when held at a summer cottage or in the countryside, but you can also create an unforgettable atmosphere in your own back garden.
Easy summer food and good wine are an important part of a party. Should the weather be inclement, remember that in accordance with Finnish tradition, a summer party is held—rain or shine!
Kick the party off with a refreshing Koskenkorva Lemon Spritz
Koskenkorva's zesty liqueurs are just the thing for a summer cocktail bar. They can be used to make simple, but delicious mixed drinks, which make great welcome drinks. Why not try a Koskenkorva Lemon Spritz for starters? Mix Koskenkorva Lemon Shot with prosecco and soda water – and ice, of course! Prost!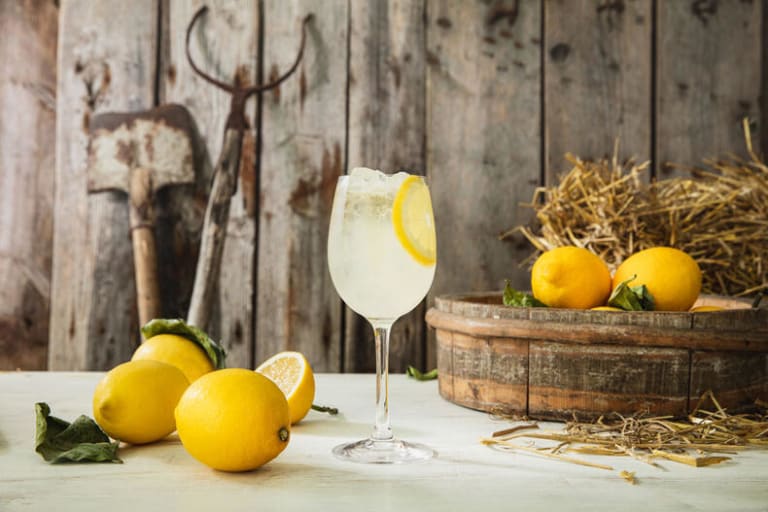 Light food and delicious rosé wine
A summer menu usually includes delicious small new potatoes, which are best with smoked fish and a refreshing salad, for example a summery salad with strawberries. See our recipe for strawberry salad here. Different kinds of herring product are also part and parcel of summer parties. A perfect accompaniment for summer menu is Chill Our Shiraz Rosé, which is sold in environmentally friendly bag-in-box packages.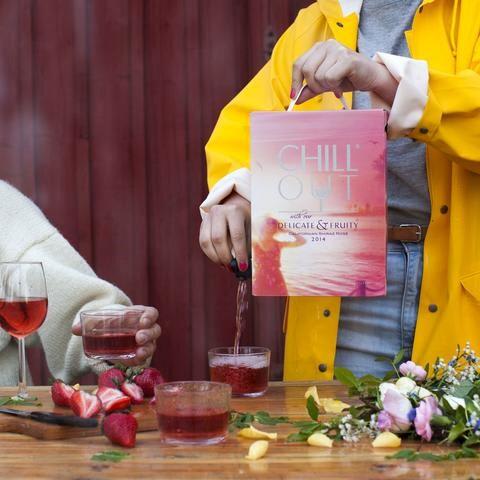 Beer and aquavit with grilled food
At midsummer, the juicy steaks and colourful meat and vegetable skewers sizzling on the barbecue need a well-spiced aquavit to accompany them. Try O.P. Anderson Original, Sweden's best-selling aquavit, with a glass of beer to chase it down. Check out cocktails featuring this great aquavit too.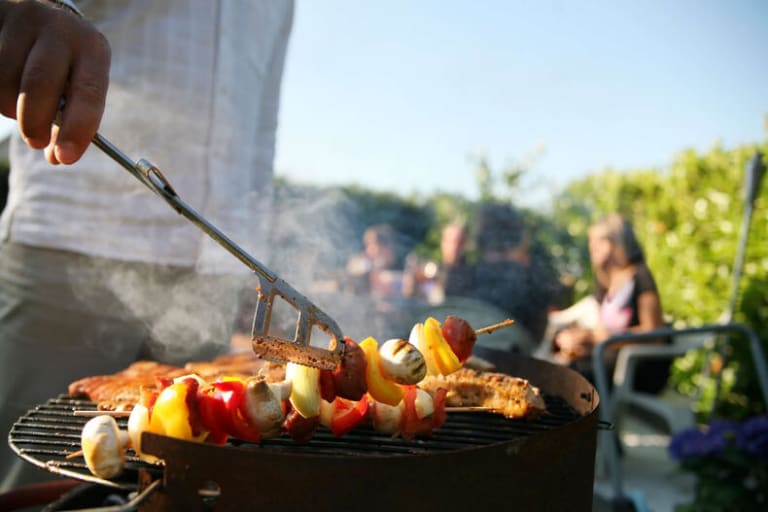 Cocktails for the late-night mood
Those late nights when it doesn't get completely dark are among the best moments of the summer. For those relaxed moments, an easy-to-make cocktail is just the ticket. Try OP tonic, which is a mix of O.P. Anderson Aquavit and tonic water, or try a delicious Vodka & Soda made from Koskenkorva Vodka. Or perhaps go with Hallands Hugo, a fresh cocktail made from our elderflower flavoured spirit Hallands Fläder.