Top 5 quirky bars in the Nordics
There are many great bars around the Nordics. We listed five bars that are top quality and packed with personality.
Pharmarium
Stortorget 7, 111 29 Stockholm, Sweden
Pharmarium is located in an old pharmacy - a very old actually, since it was the first pharmacy in Sweden, opened in 1575. Nestled in the heart of old town by the Stortorget, this bar utilises its historical location to a T. The walls for example are coated with traditional tiny drawers that are iconic for old pharmacies. In Pharmarium, most of them are mock ups but a couple of them are actually open. If you find one, you might get a prize! For a Nordic treat, try the Imaginarium which features the local liquorice candy. Did you know, that liquorice has been used in traditional Chinese medicine to harmonize the ingredients in a formula?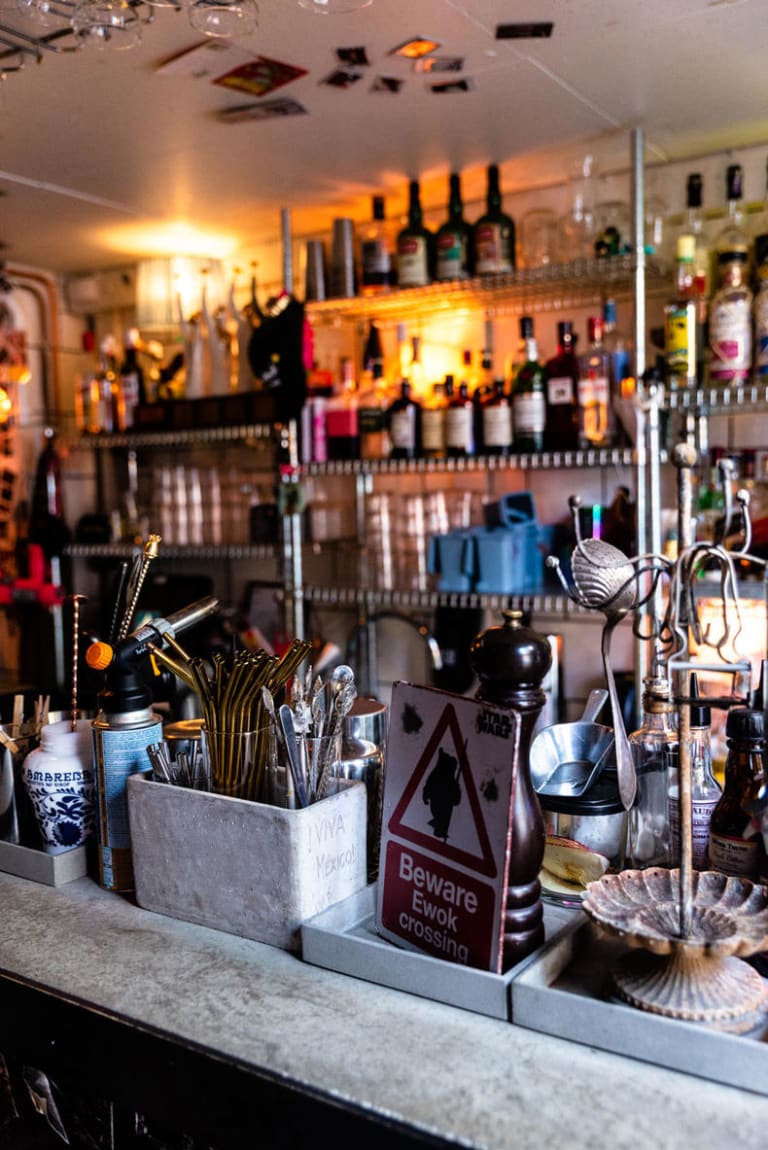 20hundra5
Sankt Eriksgatan 102, 113 31 Stockholm, Sweden
20hundra5 is the rebel of the cocktail scene in Stockholm. It was set up with a very small budget in 2015 and it has a charming dive bar atmosphere to it. The upstair is decorated like a living room in a student dorm and it is perfect for a chill night out with friends.
​​​​​​Their drink Pineapple Hustle won the title of Best Signature Cocktail in Sweden in Bartenders' Choice Awards in 2017. It was actually created as a mocktail before the bar got its alcohol licence - they actually operated as a juice bar for a while when waiting for it.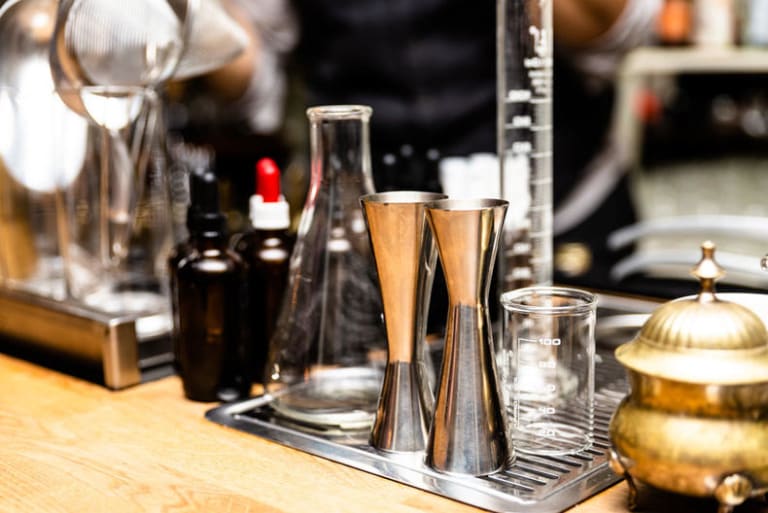 Kyros & Co
Teglgårdstræde 13 1452, Copenhagen, Denmark
Kyros & Co is a fairly new bar in Copenhagen but it has already built up a good reputation amongst the bar industry. Chosen as the Best New Cocktail Bar in 2019 in Bartenders' Choice Awards, this bar is brimming with creativity. The bar has no menu and each drink is tailored for the preferences of the guest. Kyros & Co has only 24 for seats, so booking in advance is recommended.
Duck&Cover
Dannebrogsgade 6, 1660 Copenhagen, Denmark
Stepping into Duck&Cover feels like going back in time. The bar is decorated with midcentury design and feels like the home of a very stylish grandfather. Their drink style is deeply rooted into Nordic tradition: using seasonal produce in a creative and minimalistic way. Try out Across the Equator, which has become a bit of a local classic.
DeLorean
Kauppakatu 39 A, 40100 Jyväskylä, Finland
If you find yourself in the central Finland, DeLorean is the place to check. It is is depicted as a pastel coloured love letter to the neon-lighted, synth-pop-pulsing 80's. The small space is filled with slot machines, action figures and all things quirky. Their cocktail menu is a comic and it is filled with creative drinks. Taste the Toxic Avenger, which is their signature cocktail featuring sustainable cordial made out of leftover citrus scraps.