Blossa 22 vintage glögg inspired by New Orleans
This year Blossa travels to New Orleans and is inspired by the city where jazz music vibrates and flavors flourish.
New Orleans. French Quarter. Jazz. Hurricane cocktail. A melting pot of flavors.
Every year Blossa seeks inspiration for their vintage glögg from different corners of the world. This year Blossa takes a trip to New Orleans and is inspired by the city where jazz music fills the bars and streets of the famous French Quarter. Blossa 22 is a tribute to an exciting city that is a true melting pot of flavors and the birthplace of the iconic Hurricane cocktail which has been an inspiration to this year's vintage glögg.
The white wine based Blossa 22 mixes rum, passionfruit, lime, strawberry, blueberry, and chili with classic glögg spices resulting in a nuanced taste experience.

Inspired by the Hurricane cocktail
In the lively French Quarter, you can find Pat O'Brien's bar where the Hurricane cocktail was created in the 1940s. At the time the availability of spirits was limited and there was a need to invent a drink that could be made from the less popular local rum. The drink became a bestseller in New Orleans and still is one today. In addition to rum, the cocktail contains lime and fassionola syrup made from various berries, fruits, and sugar.
– There is an interesting mix of influences present in New Orleans which we have brought together in Blossa 22. With Hurricane as the main inspiration, we have flavored the glögg with rum, lime, and our own version of fassionola made with passionfruit, strawberry, and blueberry. Inspired by the rich food culture and spicy Creole and Cajun cuisines, we have also added chili and smoked paprika extracts into Blossa 22. They go great with traditional glögg spices, many of which are also often found in dishes served in New Orleans, says Blossa Chief Blender Åsa Örsvärn.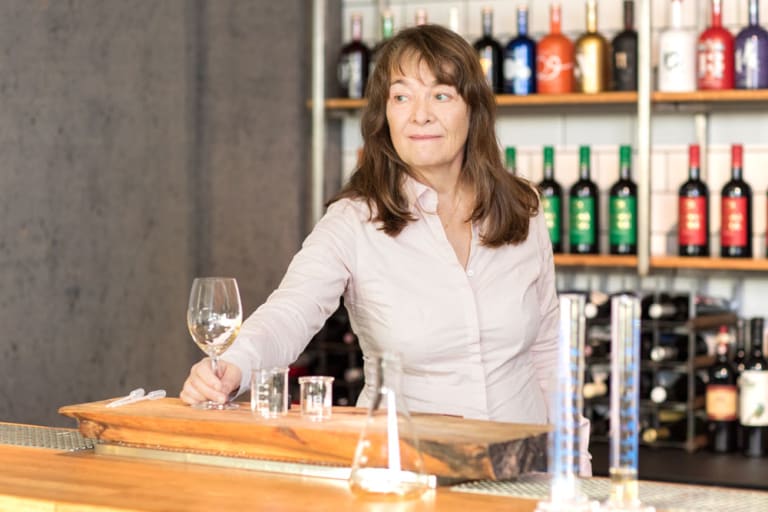 The design of the bottle is inspired by jazz which is often spontaneous, sophisticated, and full of surprises. The dark red color of the bottle refers to the subtle smokiness found both in the taste of Blossa 22 and the streets of the French Quarter. The design also features many familiar New Orleans details such as purple and gold, the official colors of the city's grand carnival, Mardi Gras. On the side of the bottle there are also piano keys which make you 'play the piano' while serving the glögg.
Blossa 22 serving tips from Chief Blender Åsa:
Serve Blossa 22 as the Hurricane cocktail - refreshingly cold in a large glass with lots of ice and decorated with a slice of orange.

Blossa 22 can also be heated, preferably served in a larger cup and garnished with raisins.

Make a tasty dessert with Blossa 22! Marinate raisins by leaving them in a bowl of Blossa 22 overnight. Then mix the raisins with vanilla ice cream and garnish the dessert with chopped almonds.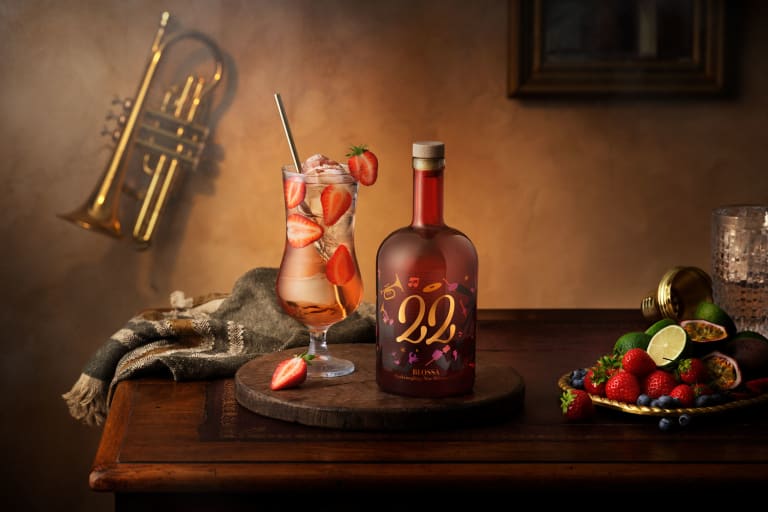 About Blossa vintage glögg
Blossa has launched a new flavor ahead of every winter season since 2003. Since 2011, Blossa has sought inspiration for the vintage glögg from different parts of the world. New and exciting flavors from every corner of the world have been mixed with traditional glögg spices. In previous years Blossa has travelled to India, Italy, Hawaii, Morocco, and Spain. The bottle has a new, unique look every year which has also increased collectors' interest in the vintage glögg.