How is Koskenkorva Vodka made?
Koskenkorva Vodka is distilled at Koskenkorva village in Finnish Ostrobottnia. Our operations are sustainable, we use barley that comes from within 200 kilometer radius and pure Finnish spring water.
Made of the northernmost barley
Everything starts with the barley. In the village of Koskenkorva, the craft of cultivating barley has been passed on from generation to generation. We encourage the local farmers to maximize the efficiency of farming, to use nutrients sensibly and to monitor the barley during the growth season to ensure its viability.
Koskenkorva is made of the northernmost barley in the world. Barley provides the best harvest in the arctic climate of the village. Koskenkorva uses custom barley varieties, such as Saana and Elmeri, that have been developed for the short growing season of Finland.
Most of Koskenkorva's barley is sourced locally within a 200 km radius of the Koskenkorva village. Barley also enables a clean fermentation and distillation process which requires less washing and less water.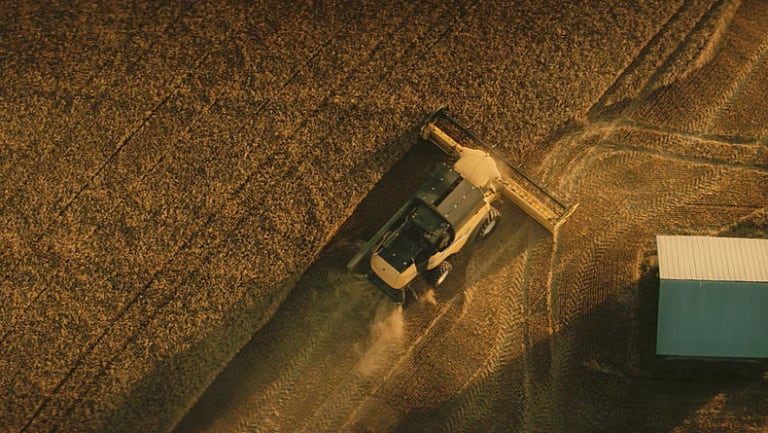 Made with continuous distillation
The Koskenkorva distillery has a state-of-the-art distillation process that uses a highly developed producing technique that allows for an exceptional material efficiency. The process can use 100% of the barley grain.
Koskenkorva is produced by continuous distillation, using altogether 9 columns. In continuous distillation, barley mash is ceaselessly fed into the distillation process. The distillation happens in five distillation columns, each of which have their own roles and functions. There are also four supporting columns that recycle fusel alcohols from the main distillation and raise distillation efficiency up to 99%. From this fine distillation process comes the smooth taste of Koskenkorva Vodka.
We use pure finnish spring water
The other key ingredient and one of the main reasons our vodka tastes so smooth is the 100% unfiltered and unprocessed pure spring water from Rajamäki. After distillation, Koskenkorva ethanol is taken to our Rajamäki bottling plant where water from rain and melting snow flows through the ridges of Salpausselkä and its sandy soil cleans the water naturally. The water is pumped from seven to eight meters below the ground to the Rajamäki bottling plant where it's added to the grain spirit.