What is the difference between glögg and glühwein?
Glögg is a popular winter drink in the Nordic countries, while glühwein is enjoyed in German-speaking countries. What connects these two drinks?
Glögg is an essential part of the winter season in Sweden as well as the other Nordic countries. Officially speaking, the drink is defined by the spices used in it, namely cloves and / or cinnamon. The base also needs to be either white or red wine and have an alcohol content of at least 7%. But what the official glögg 'guidelines' do not tell you is that there are likely as many versions of glögg as there are people who make glögg. In other words, everyone's recipe will differ. Most commonly glögg recipes start by simmering wine on the stove and adding spices such as cinnamon, cardamom, cloves, or orange to add to and spice up the flavour. It is also typical to add a splash of aquavit or other liquors such as vodka to give the glögg a little extra kick.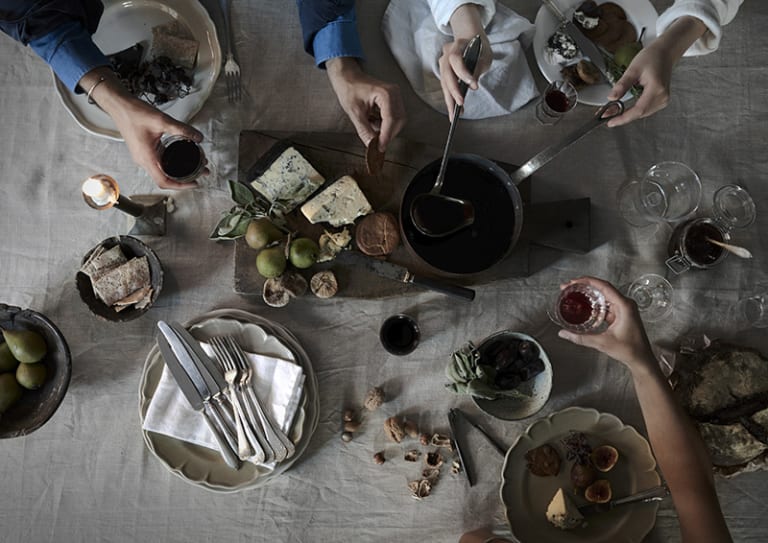 The final 'product' is typically served in cups with raisins and whole almonds and of course enjoyed in good company. The alcohol-infused dried fruits and nuts are meant to be eaten which is why glögg is served with a spoon.
Glühwein, on the other hand, is a similar drink enjoyed in German-speaking countries with a few differences. Like Glögg, Glühwein is traditionally consumed warm and is produced with similar Christmas spices. The German version of mulled wine, however, is often lower in sugar. With glögg, the Christmas spices and warming of the drink emphasizes the tannins in the wine which is why enough sugar is needed to have a pleasant taste. This is especially true with white wine based glögg since white wine contains less tannins than red wine.