What is O.P. Anderson?
O.P. Anderson is a grain distillate, with an alcohol strength of 40% and seasoned with caraway, aniseed and fennel. After distillation, it matures in humongous oak casks for six months.
O.P. Anderson, which originated in Gothenburg, is the oldest and most storied aquavit, and enjoys a slightly golden colour, rich seasoning, and a well-balanced and complex yet soft character. It's precisely these characteristics that give O.P. Anderson its extreme capacity to behave mildly and subtly complement some companions, while acting very vulgarly and almost screaming out its identity when among others.
History of O.P. Anderson
Olof Peter Anderson, also known as 0. P., was born in 1797 in the small town ofTrollhattan, which according to Google, has practically nothing to offer other than waterfalls. When O.P. was about 17 years old, he moved 40 miles south to the west coast metropolis of Gothenburg (known as "Little London"). He started out as an apprentice in a pharmacy.
Seven years later, at the age of 24, Olof Peter Anderson started a spirit distillery and married the allegedly busty Petronella Rosenhoff. They had six children together, of which Otto (the firstborn) and Uddo (the lastborn), both died mysteriously at just 19 years of age.
Given how many Swedes claim their family descends from O.P. Anderson today, you'd think he actually had at least sixty children. He was an enterprising man of rank. He had properties in Gothenburg's inner city, was a ship owner and a hardware store owner, and yet he still found time to produce and sell lots of spirits - consumed like any other grocery item at that time - up until his death in 1876.
After his father's death, his well-prepared son Carl August Anderson took over the levers of the spirit factory. After doing so, he invested heavily in modern distillation technology. When his new state-of-the-art factory was up and running, it had the capacity to produce 4,000,000 litres of spirits a year. But just like his father, Carl August had a thousand irons in the fire. Not only did he run the distillery, but he was on city council, he was on a board of directors, volunteered at the fire brigade and when cholera ravaged in 1850, was made manager of Gothenburg County Council's specially-established cholera unit.
In 1891, at the Industrial Fair in Gothenburg, he launched the original Swedish aquavit and honourably named it after his father, O.P. Anderson. Since then, the aquavit has gone from being made from potatoes to wheat and since 2002, O.P. Anderson has been made from organic ingredients.
Now, almost 125 years after its launch, O.P. Anderson is deeply rooted in Swedish celebratory traditions. It's an upholder of culture and has, in many cases, been one of the first glasses of alcohol that fathers proudly serve their barely-bearded-sons and daughters with pop-band posters.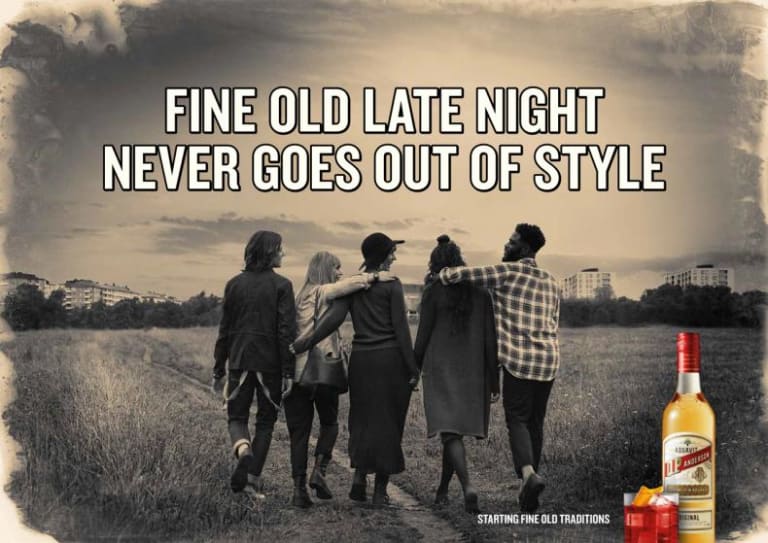 O.P. Anderson awards
O.P. Anderson Original Aquavit: Double Gold 2023 ISC award for Aquavit Aged category
O.P. Anderson Klar Aquavit: Silver 2023 ISC award for Aquavits category